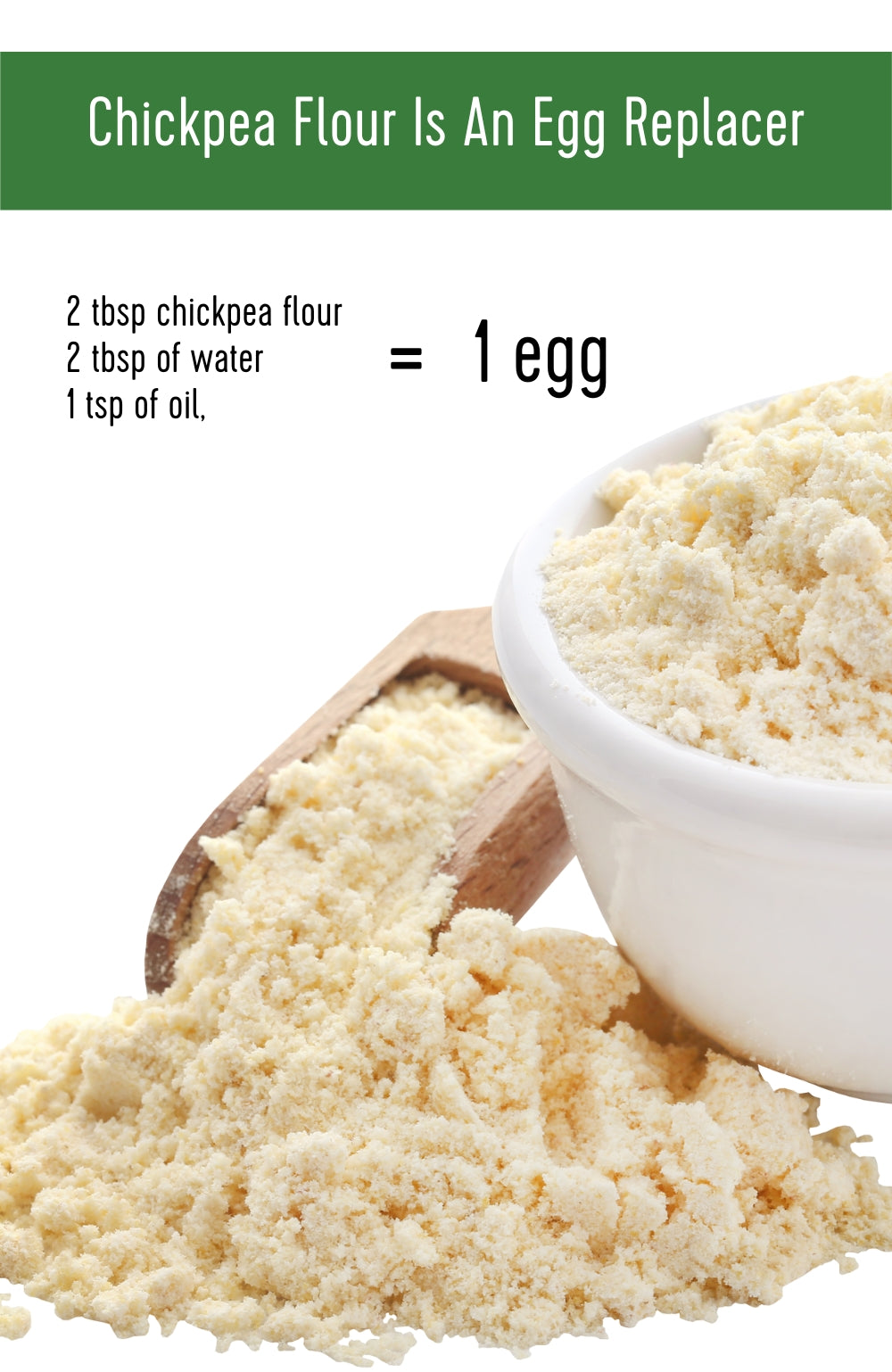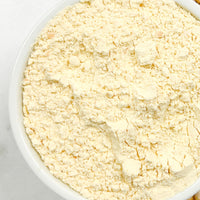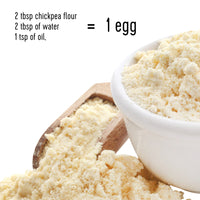 Our Garbanzo Bean Flour is made strictly from our Washington-grown Kabuli Sierra garbanzo beans and has no additives or preservatives. New packaging coming soon! We are excited to launch our updated bags. Please be patient with us while we work through the last of our previous packaging.
Chickpea flour has a neutral, slightly nutty flavor that is perfect for cookies, bread, and gluten-free baking of all kinds. In order to ensure the freshest taste, our flour is milled in small batches to give you premium gluten-free flour unlike any other. These have an incredible fluffiness that will have you stacking these cakes to the ceiling.
Featured Recipe: Easy Gluten Free Garbanzo Bean Pancakes
Here is our take on the gluten-free pancake. We wanted to bring you one that features one of our favorite legumes, the chickpea also known as the garbanzo bean, and is much simpler.
How to Cook Chickpeas
Cover with water and soak chickpeas for 8+ hours. Drain, rinse and add to a pot. Cover with water and cook for up to 45 mins to an hour. If you need a quicker option, see our Instant Pot Method.
Garbanzo Bean Field Map
Date seeded: 05-02-2022
Date harvested: 10-01-2022
Rainfall: 24.86

We are excited to share our 2022 Chickpea crop with you. The Palouse region experienced eight more inches of rain than the previous crop year allowing us to continue to provide our customers with a high quality product.
Grown with you in mind
Palouse Brand is a 5th generation, family-owned and vertically integrated farm that grows, cleans, processes, packages and ships premium legumes and grains directly to consumers. We grow our own products in Eastern Washington and provide information like field location, crop photos and harvest dates. We work hard to include our customers in every aspect of our farm to table process.

Beyond our passion for farming, we value helping people live healthier. We strive to support our customers' pursuit of health by providing premium nutrient-rich products, transparency, recipes, guides, and five star customer service.
Starts in the field
Tyler has worked on the farm since 2007 and in 2015 graduated from Lewis Clark State College with an A.A.A. in Welding. He and his wife met while attending Pullman High School. Like many families, they have struggled with infertility and we are so happy to announce they welcomed their first child, a baby girl born between pea and chickpea harvest in September 2021. We have all loved getting to add another farm baby to the mix.

Tyler has had a love of farming since he was a small child and every year looks forward to the harvest season when he gets to do just about everything from fixing equipment in the field to driving trucks filled with our products. In the Spring he enjoys tending to the crops to make sure they continue to grow into the quality products you put on your table. He is especially looking forward to the years to come and teaching his daughter all about farming.

Packaged for you
Mariela has been on the Palouse Brand team, packaging your wheat berries and legumes since the Spring of 2020. Mariela loves to explore new places and is thankful that her job gives her the opportunity to travel to new places and experience new activities. She also enjoys getting to spend time with her family and having the freedom to travel to visit with family and friends.

Since becoming a part of our team, she has grown into a larger role, managing the production side of our warehouse. She has really enjoyed learning how to manage those responsibilities and gaining the knowledge necessary to guide our team through our day to day operations. Every day is a new adventure that Mariela is always ready to tackle.